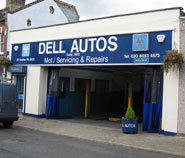 Dell Autos
35 Hansler Road,
East Dulwich,
London
SE22 9DJ
020 8693 4573
Fax:
Email: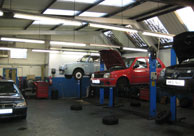 Company history:
Established in 1972 in Camberwell by Derek Hays, It moved to Dulwich in 1996.
Steve Zammit acquired the business in 2004.
Owner: Steve Zammit
Manager: Mr Hays


Opening hours:
Monday 8.30am - 5.30pm
Tuesday 8.30am - 5.30pm
Wednesday 8.30am - 5.30pm
Thursday 8.30am - 5.30pm
Friday 8.30am - 5.30pm
Saturday Closed
Sunday Closed
Bank holidays Closed



Services:
Mechanical repairs
Welding and servicing
MOT station and MOT repairs
Diesel and Catalytic Tests


Payment:
Cash
Cheque
Maestro
Mastercard
Visa



Testimonials/Special offers:
"Dell's have been keeping my old Mrcedes on the road for years. They are thorough, cheap and quick."

Steve Overbury, Dulwich

Getting there:
Buses: 12, 40, 176, 185, 197. P13
Rail: East Dulwich
Parking: Outside premises

Map


Local places of interest:
Lordship Lane shops, restaurants, bars and delicatessens.