1947 8 Jan: Born David Jones at 40 Stansfield Road, Brixton, SW9 map.
1951 Attended Stockwell Infants School, Stockwell Road, SW9.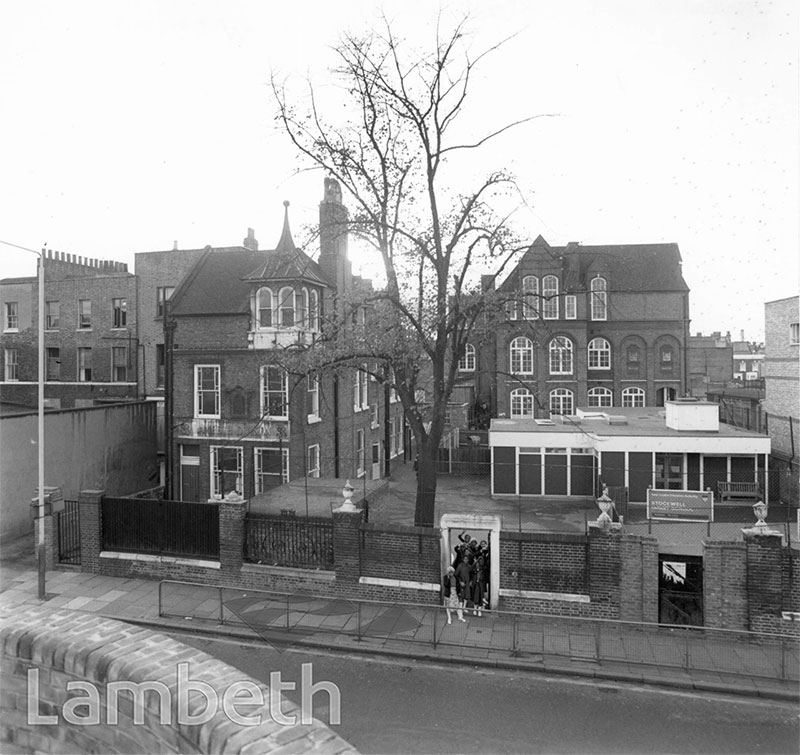 1953 Jan: Moved to 106 Canon Road, Bickley, BR1 map.
Attended Raglan Infants School, Clarence Road, Bickley, BR1.
1954 Feb: Moved to 23 Clarence Road, Bickley, BR1 map
1955 June: Moved to 4 Plaistow Grove, Sunridge Park, BR1 map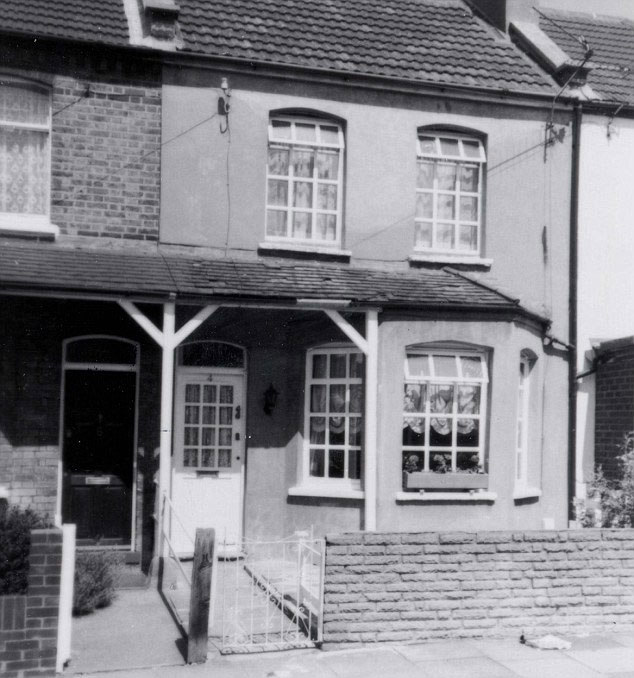 Attended Burnt Ash Junior School, Rangefield Road, Plaistow, BR1 map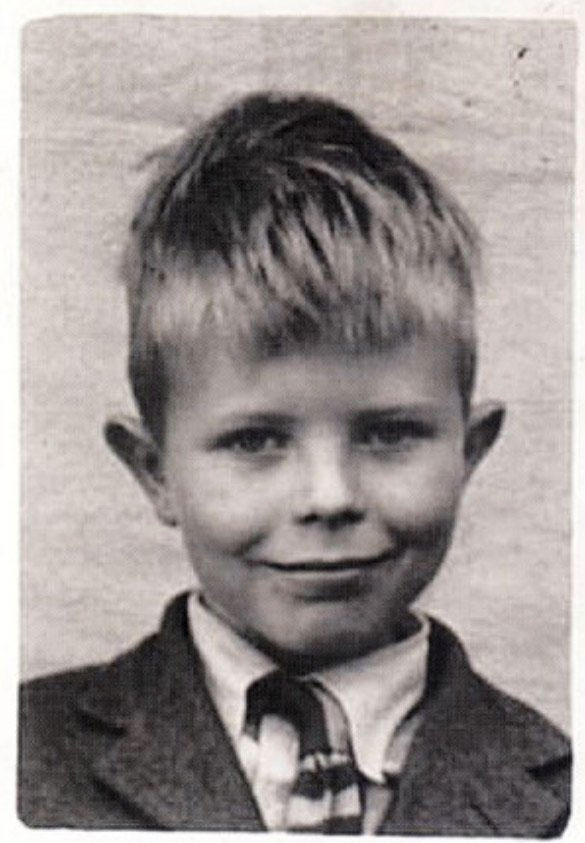 1958 Failed 11 plus exam. Sept: Attended Bromley Technical High School for Boys, Oakley Road, Keston, BR2 map (Now Ravens Wood School)

1959 Learnt the saxophone.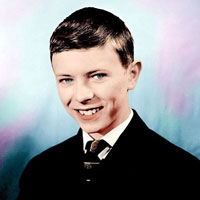 1961 Photo (aged 14)

1962 Suffered eye damage after a fight with his friend, George Underwood, over a girl.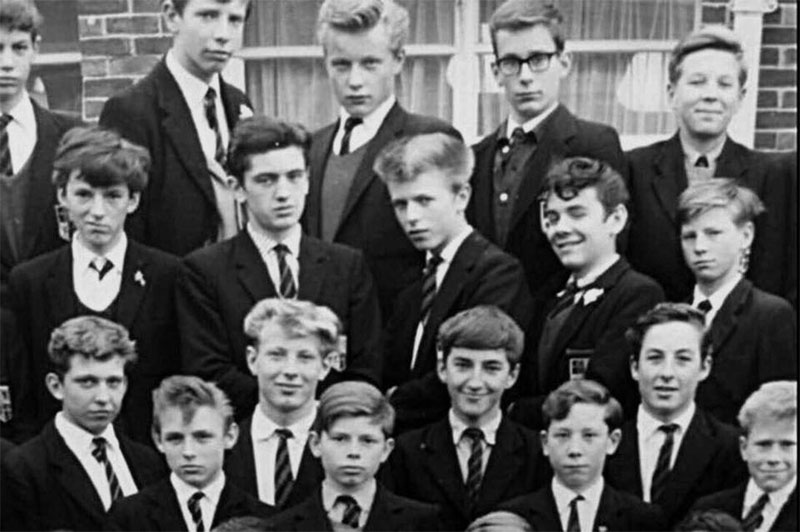 Joined his first group The Konrads with George Underwood on vocals & Neville Wills on guitar.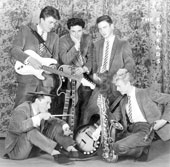 1963 Left Bromley Technical High School for Boys with one O Level (Art)
Worked at an advertsising agency for a few months then left to pursue music career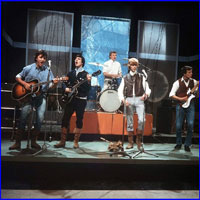 Nov: Formed the King Bees

1964 June: First single Liza Jane by David Jones & King Bees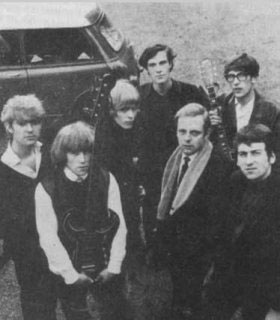 Aug: Joined Manish Boys from Maidstone.
Nov Interviewed on Tonight (BBC TV)

1965 April: Left home?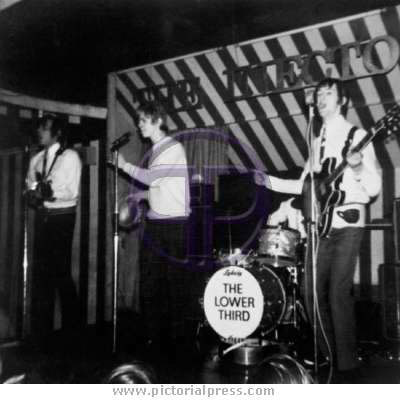 April: Linked up with Margate group The Lower Third
Changed surname to Bowie due to actor (& later Monkee) Davy Jones

1966 Feb: New backing band The Buzz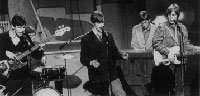 1967 Sang with The Riot Squad
April: Laughing Gnome
June: First album: David Bowie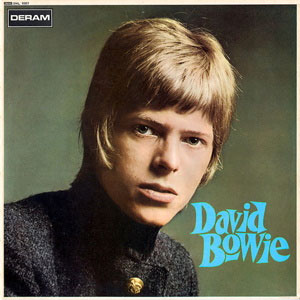 Moved to Manchester Street, W1
July Love You Till Tuesday single
Dec: Appeared in Lindsay Kemp's Pierrot in Turquoise 69 Film

1968 Aug: Moved to 22 Clareville Grove, SW7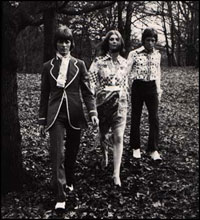 Sept: Formed Feathers trio with partner Hermione and John Hutchinson

1969 Jan: Made film Love You Till Tuesday promo film
March: Moved to Flat 1, 24 Foxgrove Road, Beckenham
April: Met Angie Barnett
May: Started Beckenham Arts Club at Three Tuns, 157 High Street, Beckenham, BR3 map.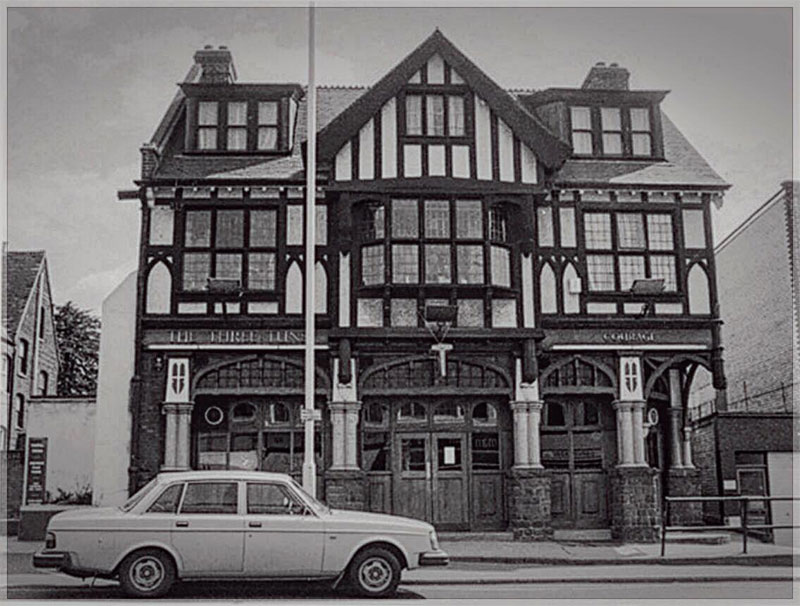 July: Space Oddity single




16 Aug: Bowie appeared at Growth Summer Festival at the Beckenham Recreation Ground in Croydon Road. Bowie compèred the event and performed a solo set, with occasional backing from musicians including Tony Visconti, inside the Edwardian bandstand.
Oct: Moved to Haddon Hall, Flat 7, 42 Southend Road Bowie had the ground floor of the now-demolished house (now flats plus Shannon Way). He painted the ceilings silver and held parties in the garden.
Nov: 2nd album: David Bowie (retitled Space Oddity in 1972)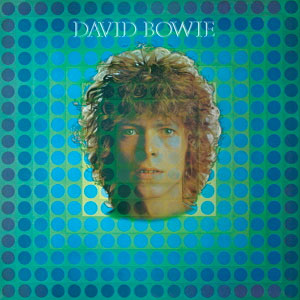 1970 19 March: Married Angie Barnett at Bromley Registry Office in Beckenham Lane.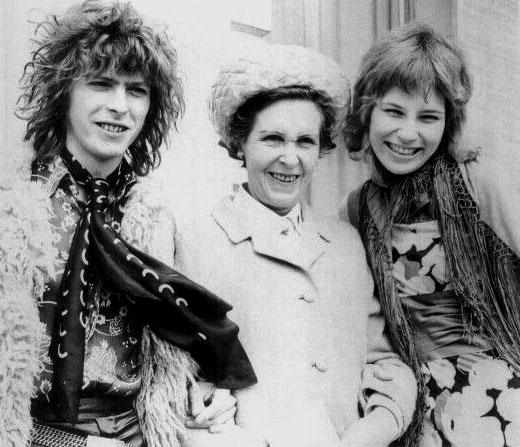 Tony Defries manager
10 May: Bowie performed "Space Oddity" at the Ivor Novello Awards, where he was awarded with Most Original Song. It was his first TV performance (colour 4:21).
1971: April: 3rd album Man Who Sold The World
14 Sept: Filmed by Andy Warhol at the Factory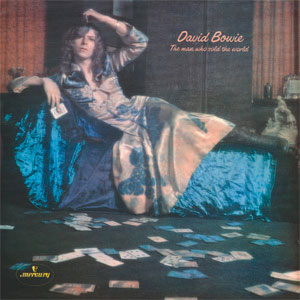 US tour of radio stations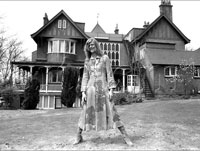 Dec: 4th album Hunky Dory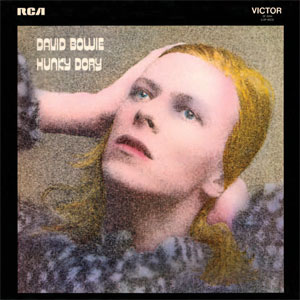 1972 Bowie and friends put the finishing touches to the look of his Ziggy Stardust character .
The Ziggy outfits were stitched together at Haddon Hall under the direction of clothes designer Freddie Burrett (known as Burretti and the songs that became Rise and Fall of Ziggy Stardust were rehearsed in an impromptu studio created under the stairs, as well as at the Thomas a Becket pub in the Old Kent Road. The haircut was done by Suzi Fussey, who worked opposite the Three Tuns in Beckenham in the Evelyn Paget (now Gigante) hair salon - although she apparently copied the design from a magazine. The famous red and black platform boots were made by Stan Miller of Greenaway and Sons in Penge.
Feb 8: Bowie as Ziggy on Old Grey Whistle Test: Five Years Film
Feb 10: First Ziggy concert at Tolworth Surrey
April: Photographed by Mick Rock at Haddon Hall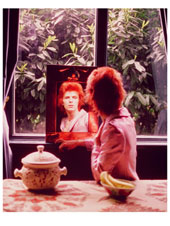 June: 5th album Rise and Fall of Ziggy Stardust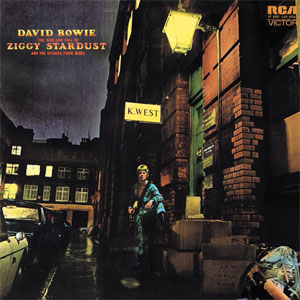 July: Top of the Pops - Starman Film
1973 April: 6th album: Aladdin Sane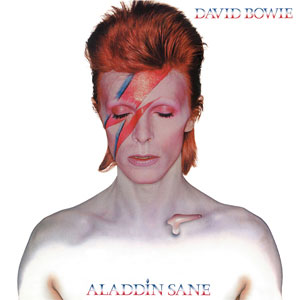 May: Left Haddon Hall in Beckenham for Maida Vale.
July: Played Hammersmith Odeon
TV Interview