1812 Born in Rainbow Cottage, Cottage Green, off Wells Way, Camberwell
c1820 Went to Peckham School
1824 Moved to Hanover Cottage, Southampton Way. Plaque above the shop at 179.
1828 Student at new London University
1829 Quit London University
1833? Published first book of poetry, Parcelus.
1840 Second volume of poetry, Sordello, published. Considered obscure.
1842 Dramatic Lyrics published.
1846 Wrote to Elizabeth Barratt praising her poetry
1845 Wrote Home Thought From Abroad
1846 Eloped with Elizabeth Barratt to live in Italy.
1847 Lived at Casa Guidi near Florence.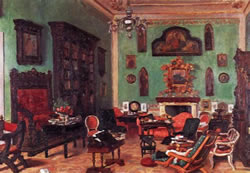 1848 Son born, Robert Wiedeman Barrett Browning, later nicknamed Pen.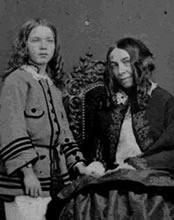 1855 Men & Women published
1861 Elizabeth Barratt died.
1862 Robert Browning moved back to London to live at Warwick Crescent.
Collected Poetry published.
1864 Dramatic Personae published.
1868 The Ring & The Book published.
1880 Porttrait
1881 Browning Society formed.
1888 Pied Piper of Hamelin poem
1889 Died in Venice. Buried in Poet's Corner, Westminster Abbey.
________________________________________________________________________________
Biographies:

Robert Browning - GK Chesterton (1903)
Robert Browning: A Life after Death - P Neville-Singeton (Weidenfeld & Nicholson 2004)
________________________________________________________________________________
Poetry

Selected Poems (Faber & Faber 200$)