Forest Hill named from extensive woodland formerly covering the area. Part of Lewisham parish, bordered Great North Wood and Westwood Common (into Sydenham).
---
Tudor Forest Hill
1602 Queen Elizabeth I visited Sir Richard Bulkeley at Sydmonscourt. Tradition has it that she lunched under the shade of an oak on the hill known as One Tree Hill between Forest Hill and Brockley.
---
Georgian Forest Hill
1790-1810 Georgian villas built in Forest Hill: Hill House, White House and Ashberry Cottage.
1809 Croydon Canal built through Forest Hill.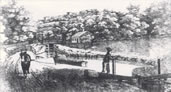 1836 Railway built on old Croydon Canal, led to development of Forest Hill.
---
Victorian Forest Hill
1839 View from Dartmouth Arms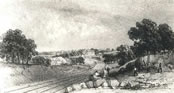 1845-8 Railway used atmospheric pressure traction with 4 steam pumping engines at Dartmouth Arms (Forest Hill) station.
1852-4 Christ Church built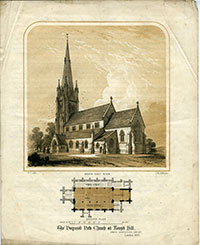 1854 New railway station opened.
---
Mid Victorian Forest Hill
1878 Mayow Park opened as Sydenham & Forest Hill Public Recreation Ground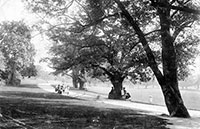 ---
Late Victorian Forest Hill

1882 Forest Hill Swimming Pools (perhaps the oldest baths in UK)
1883 Forest Hill station rebuilt.
German Church opened on Dacres Road
1885 Spire added to Christ Church
1890 EC (Ted) Christmas set up business at 55 Dartmouth Road
1890 Frederick J. Horniman established a general collection at Surrey House from his travels.
1898 Surrey House demolished to make way for new Horniman Museum.
---
Edwardian Forest Hill

c1900 Colour-tinted postcard of Forest Hill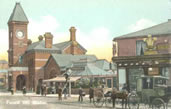 1900 St Augustine's Church opened on One Tree Hill Honor Oak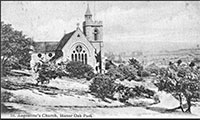 1901 Horniman Museum (by C Harrison Townsend in Art Nouveau style) opened.
Presented to London County Council along with 21 acres of park and gardens.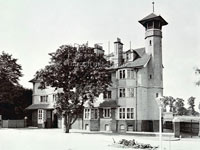 1902 Fire Station built in Perry Vale.
---
Prewar Forest Hill
1929 Capitol Cinema (by John Stanley Beard) opened on London Road 11-15) in Neo-Classical style
1935 Taymount Grange modernist flats by George Bertram Carter built.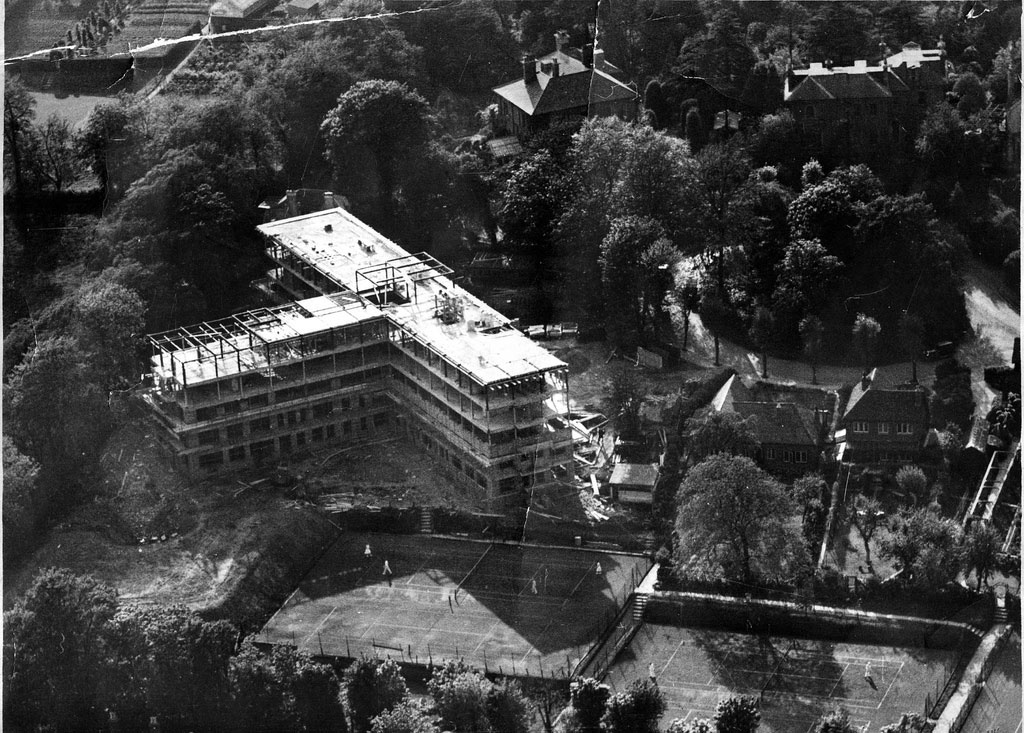 1936 Fox Croft modernist flats by Arnold Andre Higuer built

---
Forest Hill in WW2

1944 Forest Hill station damaged by flying bomb
---
Post war Forest Hill

1964 Rolling Stones played at Glenlea Hall, Perry Vale.
1968 Capitol Cinema renamed ABC
1972 New Forest Hill station built.
1973 ABC closed down.
1978 Cinema became a bingo hall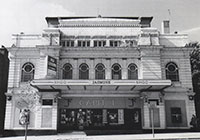 Only Ones group (leader based in Forest Hill)
1996 Bingo Hall closed
2001 Capitol re-opened asa Weatherspoon pub

---
Booklist:
Forest Hill and Sydenham - Adrian Prockter (1987 London Reference Books)
Retracing Canals To Croydon and Camberwell (1986 Living History Publications)
London and Croydon Railway - Adrian Prockter (1989 London Reference Books)
Sydenham and Forest Hill - John Coulter (1999 Historical Publications)