The name Norwood is derived from the (Great) North Wood which once covered North Surrey and stretched from Croydon to Camberwell.
---
Mediaeval Norwood


Upper Norwood passed to Whitehorse family in reign of Edward III.

---
Tudor Norwood


In Tudor times timber for Golden Hinde, being built in Deptford, came from Norwood.

---
Stuart Norwood


1652 The diarist, John Evelyn, was robbed in Norwoood.
1662 John Aubrey described Norwood as 'a great wood... belonging to the See of Canterbury'.
1665 Became a refuge from the Plague.

---
Georgian Norwood

1747 Rocque's map showed Great North Wood being reduced by commons.
1797 Beginning of enclosure of Norwood area.
1806 Lambeth Enclosures Act
c1810 Norwood High Street laid out

---
Regency Norwood

1820s Large houses built on Crown Lane.
1825 St Luke's by Francis Octavius Bedford (1784–1858) established in open country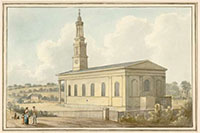 1831 Beulah Spa opened.


---
Early Victorian Norwood


1837 South Metropolitan Cemetery was consecrated.
(later West Norwood Cemetery)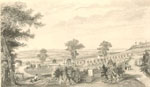 1854 Crystal Palace moved from Hyde Park to Sydenham Hill.
1854 Crystal Palace and West End Railway line opened. Much house building.

---
Mid Victorian Norwood

1861 Jews' Hospital and Orphan Asylum opened on Wellington Road . Buildings included a hospital, an orphanage, a small synagogue and a school (closed 1961).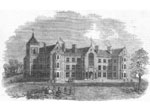 1863 St Saviour's Almhouses opened in Hamilton Road.
1870 View of West Norwood pre-development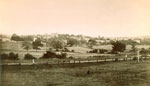 ---
Late Victorian Norwood

1881 West Norwood Fire station opened
Photo of St Lukes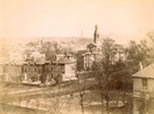 1888 Lower Norwood became known as West Norwood
Free Public Library (by Sidney Smith of Tate Modern fame) established by Sir Henry Tate
---
Edwardian West Norwood
1905 Tinted postcard of Knight Hill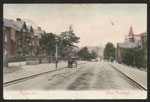 1911 Norwood Park opened.
1911 West Norwood Picture Palace opened on Knight's Hill
---
Pre-War West Norwood


1930 Regal Cinema 304 Norwood Road opened, with a seating capacity of 2,100.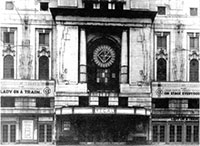 1936 Crystal Palace burnt down.
---
Norwood in WW2

1944 Church on Chatworth Way bombed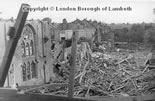 ---
Post War West Norwood

1953 Holderness Estate, Knights Hill by Howes and Jackman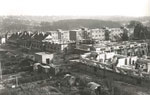 1955 Royal Cinema closed in and partly demolished, Replaced by Roseberrys.
1964 Regal Cinema in Norwood Road closed
Free Public Library closed
1967 South London Theatre formed in old West Norwood Fire station premises.
1969 New Norwood Library (by Ted Hollanby) opened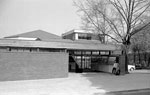 2004 Old Free Public Library restored.
---
Booklist


The Phoenix Suburb - *