Crystal Palace was known as Upper Norwood. The name Norwood is derived from the (Great) North Wood which once covered North Surrey and stretched from Croydon to Camberwell.
---
Mediaeval Norwood



Upper Norwood passed to Whitehorse family in reign of Edward III.

---
Tudor Norwood



In Tudor times timber for Golden Hinde, being built in Deptford, came from Norwood.

---
Stuart Norwood



1652 The diarist, John Evelyn, was robbed in Norwoood.
1662 John Aubrey described Norwood as 'a great wood... belonging to the See of Canterbury'.
1665 Became a refuge from the Plague.

---
Georgian Norwood



1747 Rocque's map showed Great North Wood being reduced by commons.
1797 Beginning of enclosure of Norwood area.
1820s Upper Norwood now a small suburb.
1820s Large houses built on Crown Lane.
1829 All Saints church opened on Church Road. Designed by James Savage (Grade II listed).
Beulah Spa opened by Lady Essex as a place of entertainment. The gardens were laid out by Decimus Burton (1800-1881)who also designed the Spa House and The Lodge.
1831 Beulah Spa opened.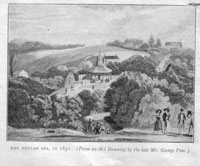 ---
Early Victorian Upper Norwood

1837 South Metropolitan Cemetary was consecrated.
1854 Crystal Palace moved from Hyde Park to Sydenham Hill. More info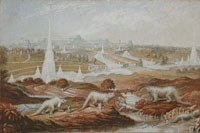 1854 Crystal Palace and West End Railway line opened. Much house building.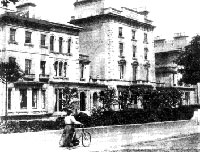 Queens Hotel opened on Church Road

---
Mid Victorian Upper Norwood

1862 Stanford (Edward), Library Map of London and its Suburbs
1863 St Saviour's Almhouses opened in Hamilton Road.
1865 High Level station opened at Crystal Palace


1867 Christ Church built on Gipsy Hill.
1870 The Impressionist painter Camille Pissarro (1830-1903) moved to Upper Norwood.
---
Late Victorian Upper Norwood
1887 St John the Evangelist opened on Auckland Road. Designed in Gothic Style by John Loughborough Pearson (1817 -1897).
1895 FA Cup finals held at Park Hill Park (?) - now CP Athletics track
1898-1899 Emile Zola stayed at Queens Hotel, Upper Norwood
He photographed the Crystal Palace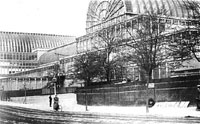 ---
Edwardian Upper Norwood

1905 Crystal Palace FC formed (played at Palace until 1914)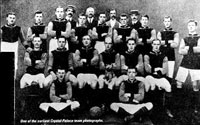 1908 Map of Edwardian Norwood
1909 The Photodrome cinema opened at 65 Westow Hill
c1910 Upper Norwood Library opened on Westow Hill.




1911 Festival of Empire at the Crystal Palace
1911 Norwood Park opened.

---
Upper Norwood in WW1

1914 Crystal Palace Football ground became Royal Naval Volunteer Reserve training establishment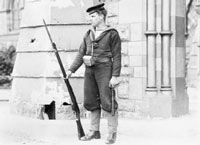 ---
Inter-War Upper Norwood
1922 War memorial added o corner of Westow Street and Church Road (relocated in 1956). Designed by William Butler.
1924 Crystal Palace FC moved from the Crystal Palace in Upper Norwood to The Nest in Selhurst.
Feb: Crystal Palace FC V Notts Forest Film
1927 Speedway racing at Crystal Palace Gardens began
1928 Rialto Cinema opened at 25 Church Road (later Granada)
1930 Albany Cinema opened at 19 Church Road (later Century)
1935 Rare film of the Crystal Palace before the fire of 1936.
1936 Crystal Palace destroyed by fire. Newsreel film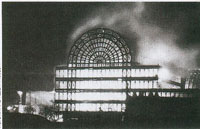 Film
1937 Motor-car racing at Crystal Palace began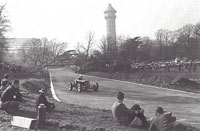 ---
Upper Norwood in WW2

1941 16 April: North towers & old aquarium demolished. Gardens requisitioned for war use.
1944-4 Flying bomb attacks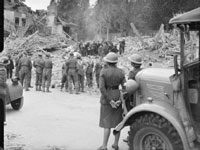 ---
Post war Upper Norwood

1951 Crystal Palace reopened as a LCC park
1952 Crystal Palace Zoo opened.
1954 Crystal Palace High Level Station and Branch line closed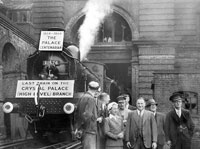 1955 Croydon transmitting station opened at Beulah Hill for ITV (a new 499 ft high tower replaced it in 1962).
1956 Crystal Palace BBC TV transmitting station opened - 708 ft high. It succeeded the Alexandra Palace transmitter.
War memorial moved to Westow Street.
1961 Concert Bowl added to Crystal Palace Park as an outdoor stage for classical concerts.
1964 The National Sports Centre opened in Crystal Palace Park as one of five for the UK. It consisted of an athletics stadium (capacity of 15,500+) and an indoor sports building designed by Norman Engleback (1927-2015).
1967 film of the new Sport Centre
1971 Crystal Palace Garden Parties at Crystal Palace Bowl ran until 1980 as one day Rock Festivals. Groups included: Pink Floyd, Beach Boys, Lou Reed & Eric Clapton.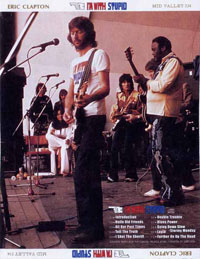 1974 Last motor race held in grounds of Crystal Palace Park.
1980 Bob Marley (1945-1981) played his last concert at the Crystal Palace Bowl.
1990 Crystal Palace Museum opened on Anerley Hill.
1995 Old Crystal Palace Concert Bowl demolished.
1997 New Crystal Palace Concert Bowl added. Designed by Ian Ritchie Architects.
2010 Crystal Palace station now served by London Overground as well as mainline trains.
---
Booklist
The Phoenix Suburb - Alan Warwick (1972/RP 2009 Norwood Society)
Racing At Crystal Palace. A History Of Motorsports At London's Own Race Circuit 1927-1972
- Phillipp Parfitt (MRP 1991)
Palace of the People: The Crystal Palace at Sydenham 1854-1936 - Jan Piggott (Hurst 2004)
100 Years of Crystal Palace Football Club - Nigel Sands (NPI Media group 2005)