The village centre was near Dulwich Hamlet school and it was originally in the county of Surrey. The name comes from OE and may have meant 'meadow where the dill grew'
---
Saxon Dulwich
967 Edgar the Peaceful granted Dilwihs to a thane.
---
Medieval Dulwich
1127 Dulwich given to Bermondsey Abbey by Henry II
1333 Dulwich Population 100
Lordship Lane was the boundary with Friern Manor
---
Tudor Dulwich
1538 Dulwich no longer property of Bermondsey Abbey with Dissolution
1544 Dulwich granted to Thomas Calton by Henry VIII.
---
Stuart Dulwich
1605 Estate sold to Edward Alleyn by F Calton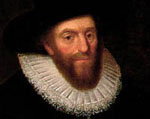 1613 Dulwich Chapel and Old College begun
1616 Dulwich Chapel. Old Burial Ground added
1618 Old College built
1619 Foundation of College of God's Gift by Alleyn College endowed with manor of Dulwich by Alleyn
1626 Edward Alleyn died
1647 Roundheads quartered in Old College during English Civil War
1665 Great Plague killed 35 inhabitants
---
Georgian Dulwich
1739 Pond House, Village Way, built
1757 Lyndhurst, Village Way, built
1785 Belair House built (possibly by Adam)
1789 Dulwich Toll Gate opened on College Road
1790 Old Dulwich College print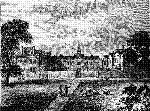 1799-1801 Byron went to Dr Glennie's Academy (previously The Green Man)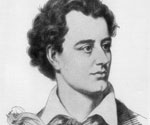 1800s Highwaymen on Dulwich Common
1805(+1814) Dulwich Common enclosed
1811-14 Dulwich Art Gallery built.
1814 Windmill at Dulwich Common closed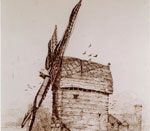 1820 Print of Dr Glennie's Academy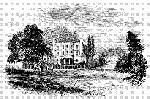 c1825 Dr Glennie's Academy closed
---
Victorian Dulwich
1842 Dulwich Grammer School opened
1851 Dulwich's population: 1,632
1859 Belair House embellished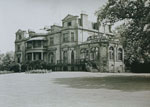 1863 London Chatham & Dover Railway built
West Dulwich Station opened as Lower Knight's Hill Station opened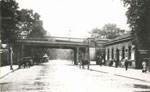 1870 New Dulwich College in College Road 40 acres funded by new railways. 300 pupils.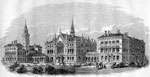 1882 Alleyns's School opened in Townley Road as lower school for Dulwich College.
1884 Dulwich Hamlet opened
1886 James Allen's School opened
1890 Dulwich Park opened
1894 St Barnabas Church opened
---
Modern Dulwich
1901 Dulwich's Population: 10,247
1940s World War II: Blitz & V1 & V2 caused widespread damage
2000 Charter School opened.
---
Further Reading
Dulwich History and Romance AD 967-1916 - Edwin T Hall (Bickers 1917)
Victorian Suburb - HJ Dyos (Univ of Leicester 196*)
Dulwlch Discovered - William Darby (1966)
Dulwlch A Place in History - William Darby (1967)
The Story of Dulwich - Mary Boast (1975 London Borough of Southwark
God's Gift: A Living Image of Dulwich College - * (1981)
Around Dulwich - Brian Green (Village Books 1982)
Dulwich Village - Brian Green (Village Books 1983)
Victorian & Edwardian Dulwich - Brian Green (Quotes Ltd 1988)
Dulwich The Home Front - Brian Green (Dulwich Society 1995)
Dulwich A History - Brian Green (College Press 2002)
Dulwich Picture Gallery Complete Illustrated Catalogue - (Unicorn 2002)
Soane's Favourite Subject: The Story of Dulwich Picture Gallery - * (2003)
Dulwich Park - Liz Johnson (* 2005)
Memoirs of Edward Alleyn - J Payne Collier (* 200?)
Dulwich College A History 1616 -2008 - Jan Piggott (* 2008)