A selection of colour gallery guides to drinking in SE and SW London

New South London bars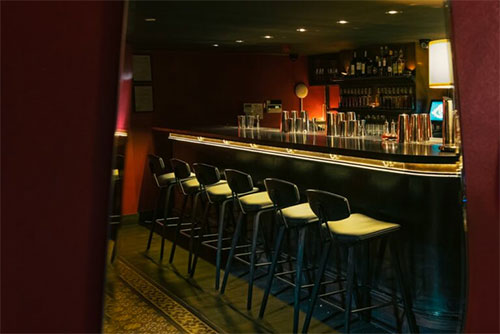 Mama Funki is the new bar in SE5. It opened in 2023 and is situated under Forza Win on Camberwell Church Street. Classic cocktails, vinyl music and more. Its sister bar is funkidory in Peckham. Both are run by Sergio and Anna.
Bermondsey Bars & Pubs - for the best in SE1

Brockley Bars & Pubs - for the best in SE4
Camberwell Bars and Pubs - for the best in SE5

Crystal Palace Bars and Pubs - for the best in SE19

Dulwich Village Bars and Pubs - for the best in SE21

East Dulwich Bars and Pubs - for the best in SE22

Elephant & Castle Bars & Pubs - for the best in SE1

Forest Hill Bars and Pubs - for the best in SE23

Herne Hill Bars and Pubs - for the best in SE24
Kennington Bars and Pubs - for the best in SE11
Peckham Bars and Pubs - for the best in SE15

Walworth Bars & Pubs - for the best in SE17
The George is a 17th Century galleried coaching inn just off Borough High Street